How to view Broadcast History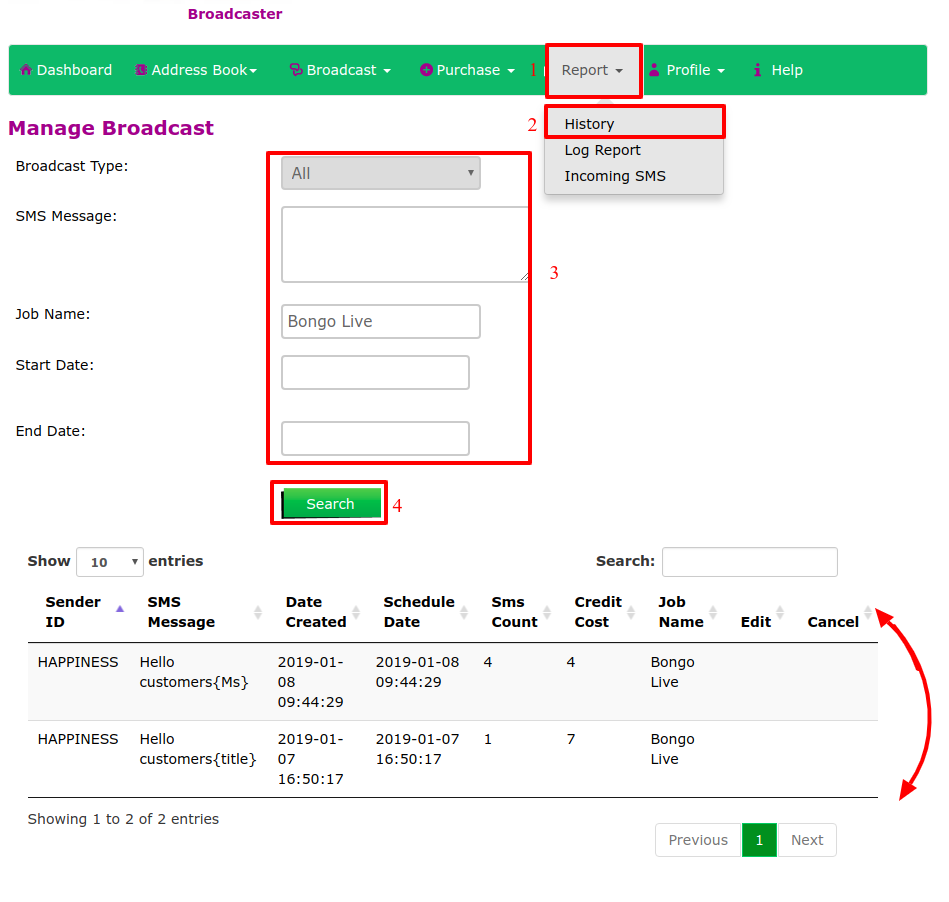 Click on "Report" from the top menu

Choose "History" from the drop down menu to view your broadcast history as shown above.

Fill in the boxes if you want to search fro a specific history

Then click the "Search" button. then you will be able to view your history as shown below.