How to setup re-seller profile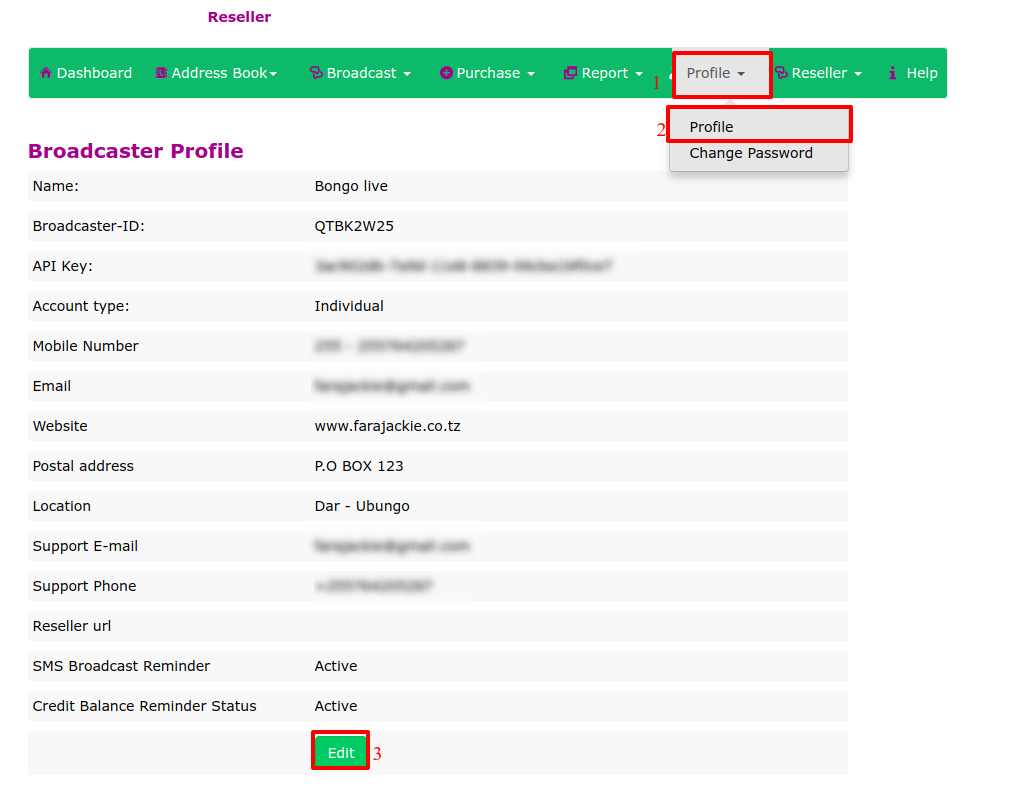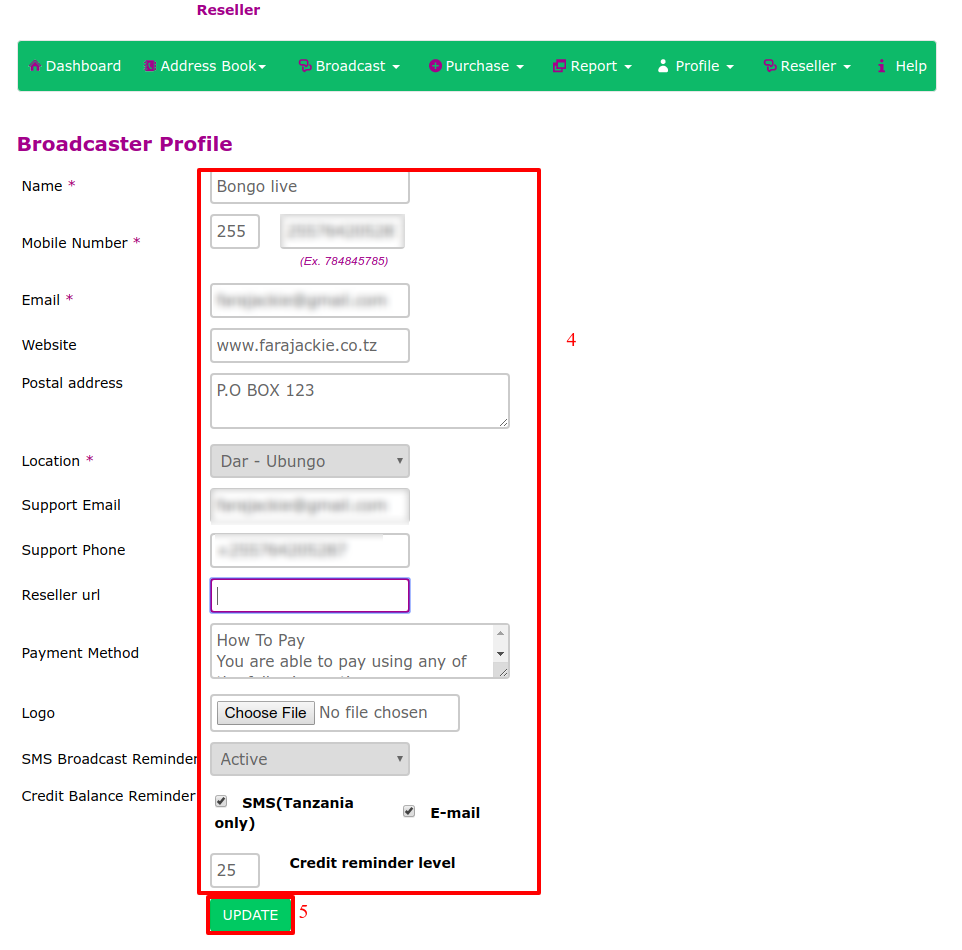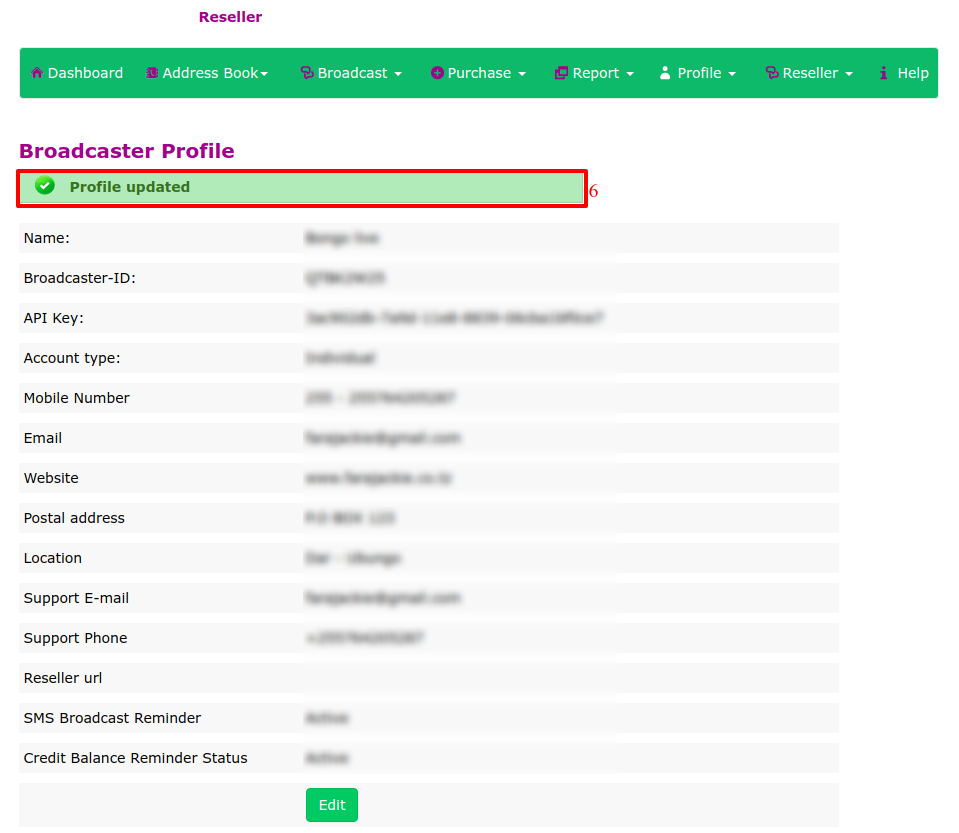 In order  to setup or edit the re seller profile, you should follow the following step.
On the dashboard, click the "Profile" menu.

Then choose "profile" from the drop down menu.

Then click "Edit" at the bottom to the page in order to edit.

after Click on "Edit' to update your re-seller profile.Fill in the boxes with the inquired information accordingly. You can add your re-seller contact details, website/URL and payment methods, re seller log etc (these will be displayed to re-seller sub accounts)

When you're done click "Update"

You will receive a notification that "Profile Updated" as shown below.