Navigating The Vendor Dashboard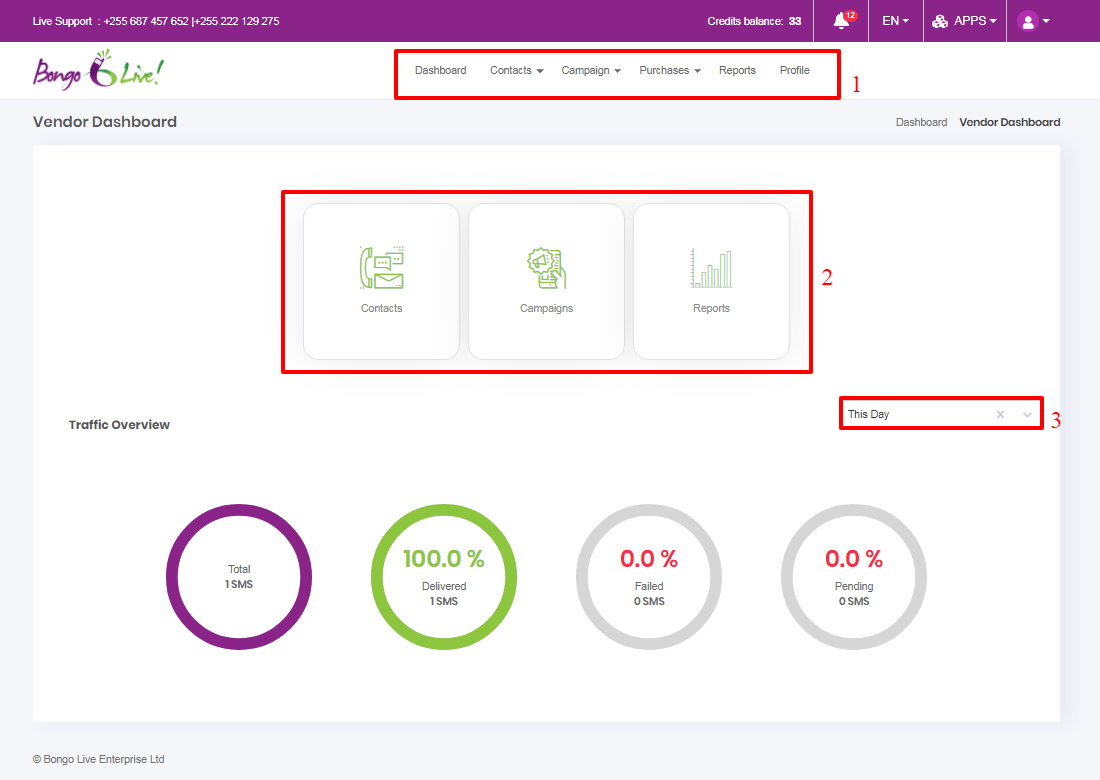 After you login, you will see all available features on the main menu i.e. Contacts, Campaigns, Purchases, Reports and Profile. Click on "Dashboard" to navigate our SMS platform and enjoy the services we offer

On the main dashboard, you will see the interface with quick links to the most usable sections i.e. Contacts, Campaigns and Reports

You can also see an overview of your traffic which can be filtered by day, week, month or by year

Among other things to note that are found on the main dashboard, include;

The Bongo Live Customer Service (Live Support) phone numbers
Credit balance section
Language selection icon
Shortcut icon to Bongo live other products and services (APPS)
Shortcut icon to "Profile" and "Logout"