How to manage re-seller sender name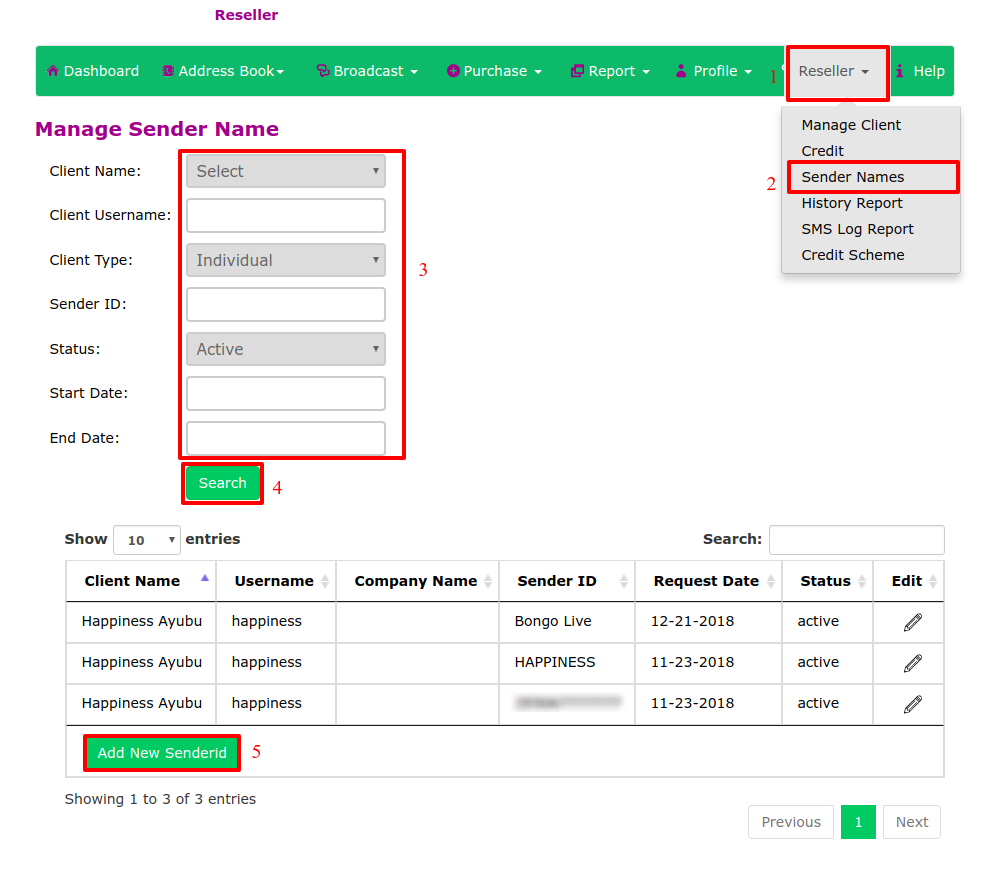 To manage your client's Sender name click on "Re-seller" on the main menu. 

Select "Sender Name" from the drop box menu.

Fill in the boxes with clients information to search for a specific client or scroll from the table of entries.

Click "search button"

To add a new sender name for a client, click on "Add New Sender ID"  button.

Fill in the boxes with the inquired i formation,
Then click on "submit button"


NOTE:

We require approval of sender names to avoid misuse of sender names and also allow follow mobile operator and regulatory guidelines.

There are also increasingly more restrictions being placed by mobile networks on what sender names are allowed. These restrictions are constantly evolving. Current restrictions are listed below but ask sender id support ([email protected]) for more details.

Tanzania: Each network requires the sender name to be registered. Additional letters or business registration documents may be requested to verify the identity of a business/organizations. Some networks allow default sender names. Registration Timeline 10-14 days

Sub-account sender ID requests are visible under the 'Manager Sender Names' view. New sender IDs can also be added/requested manually. These sender Names still need to be approved under the main Re-seller account.

To request of a new sender name for your client, fill the boxes with the new sender name.

Click "Submit"  

You will receive a notification that "Request for sender name submitted successfully" as shown below.

The sender name will need to be approved at mobile operators by our team under the Re-seller's main account. Thus the sender names will need to be submitted under the main Re-seller account for Bongo Live to process them.