How To Import Contacts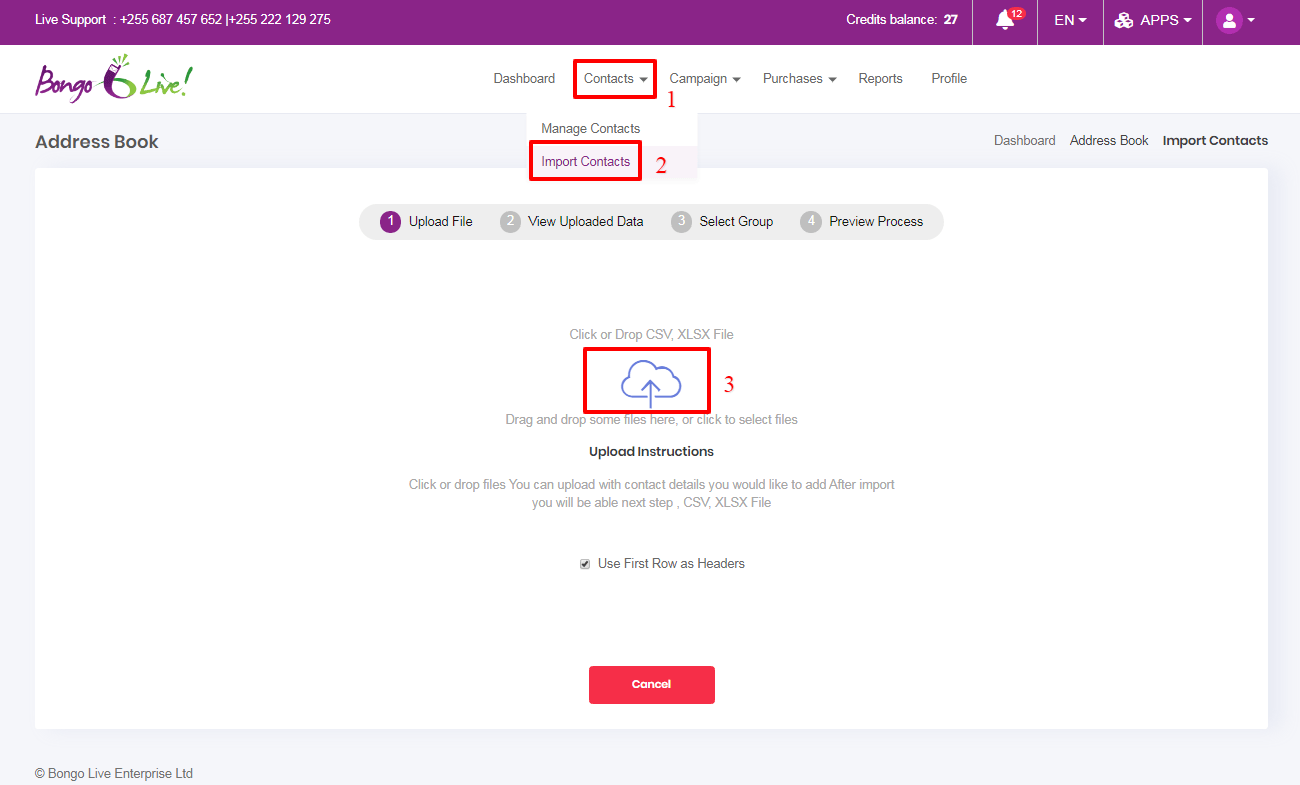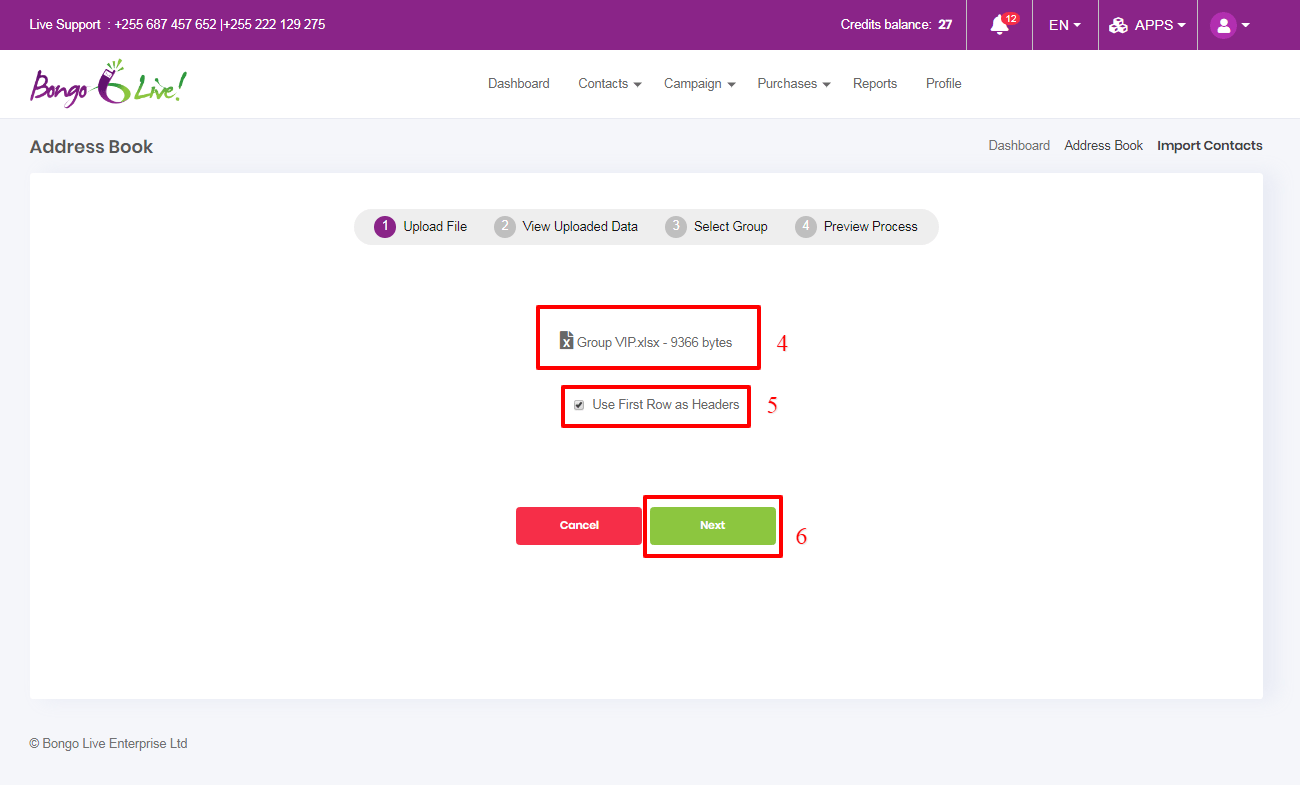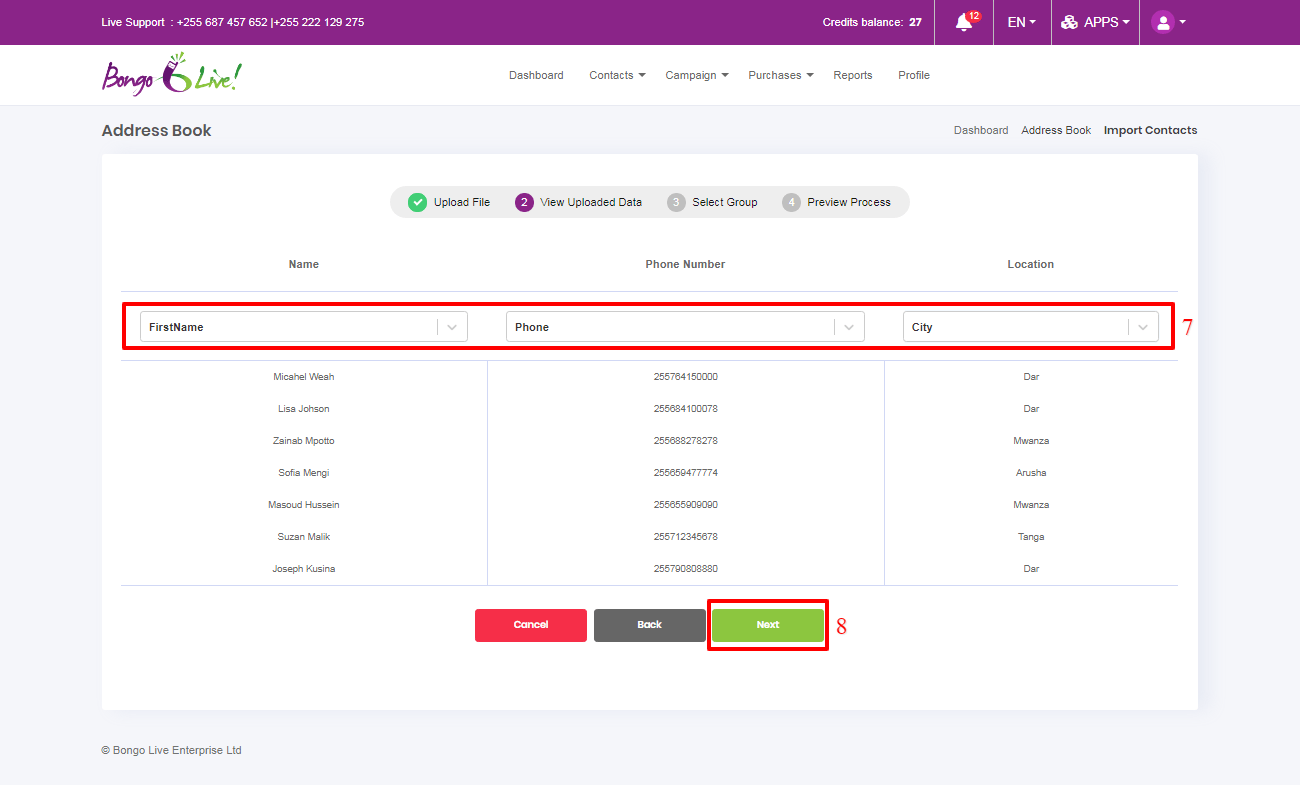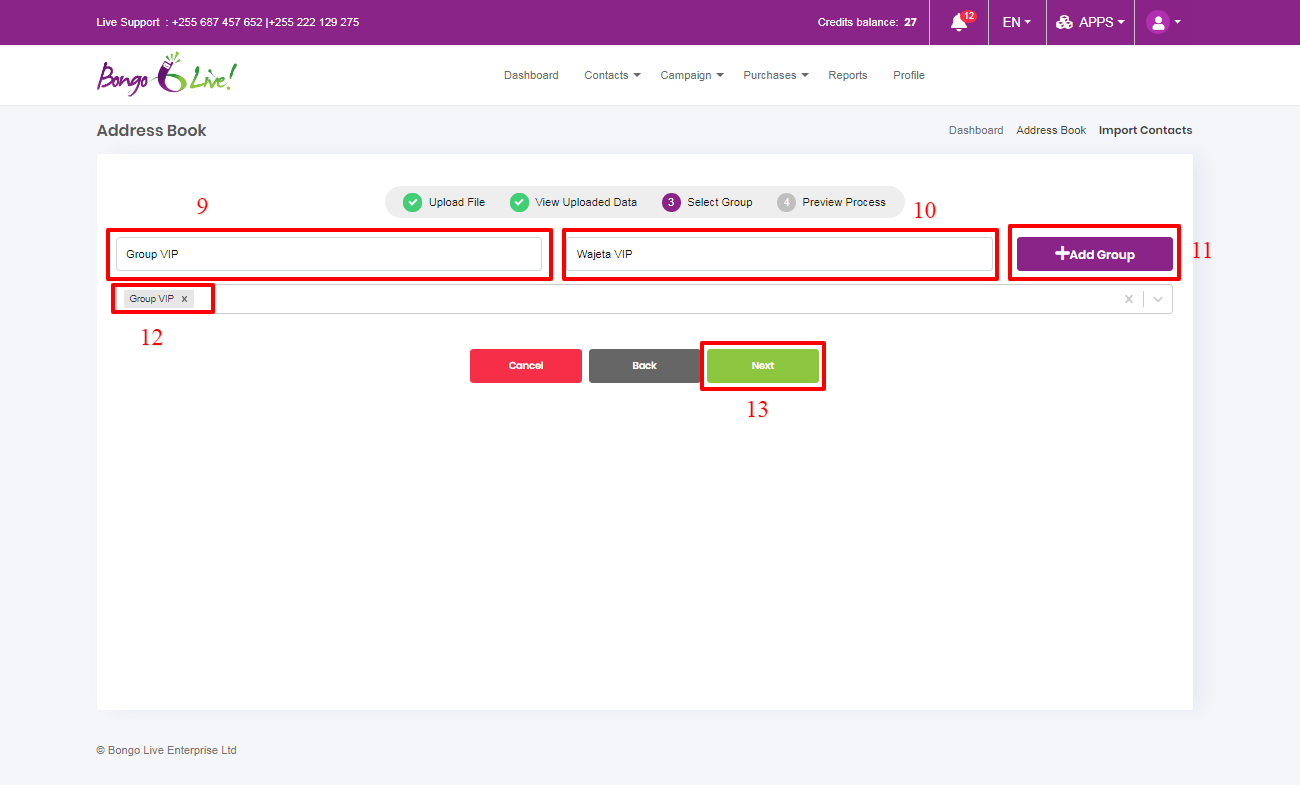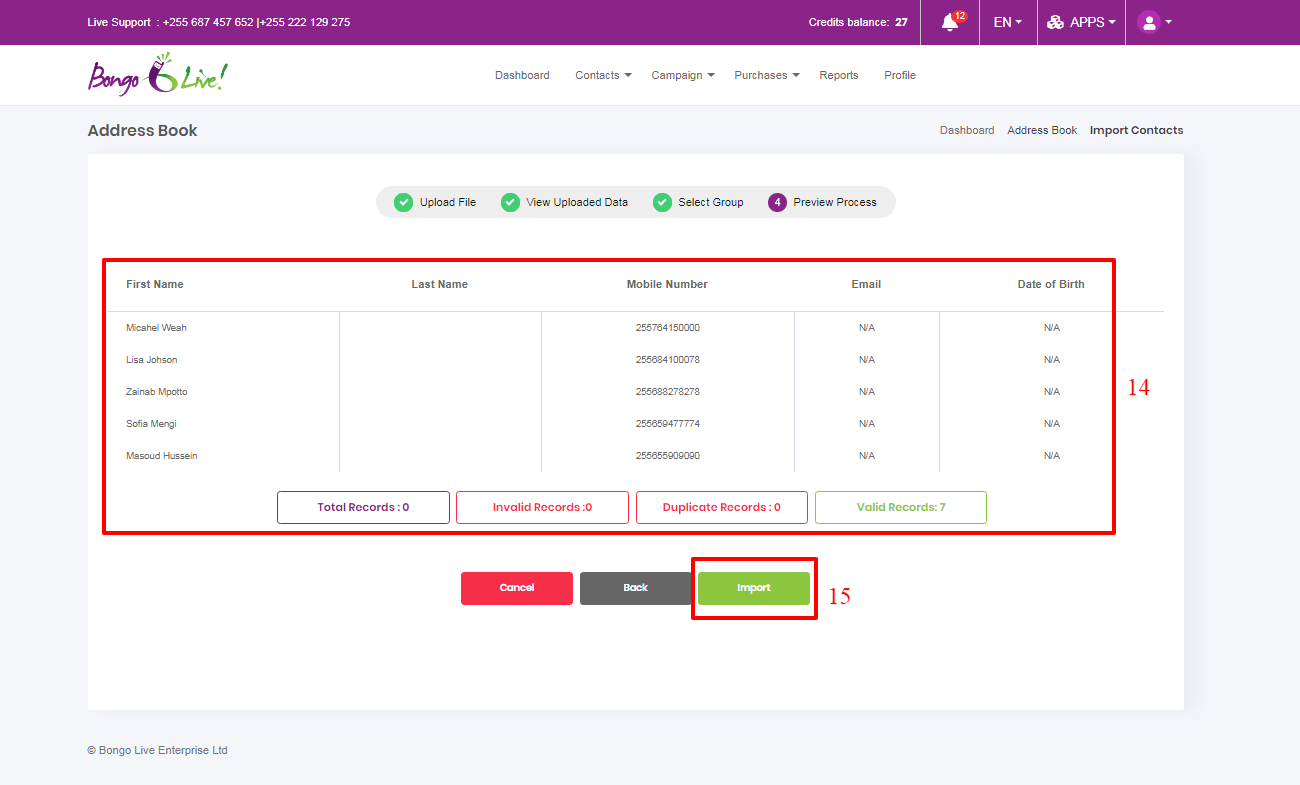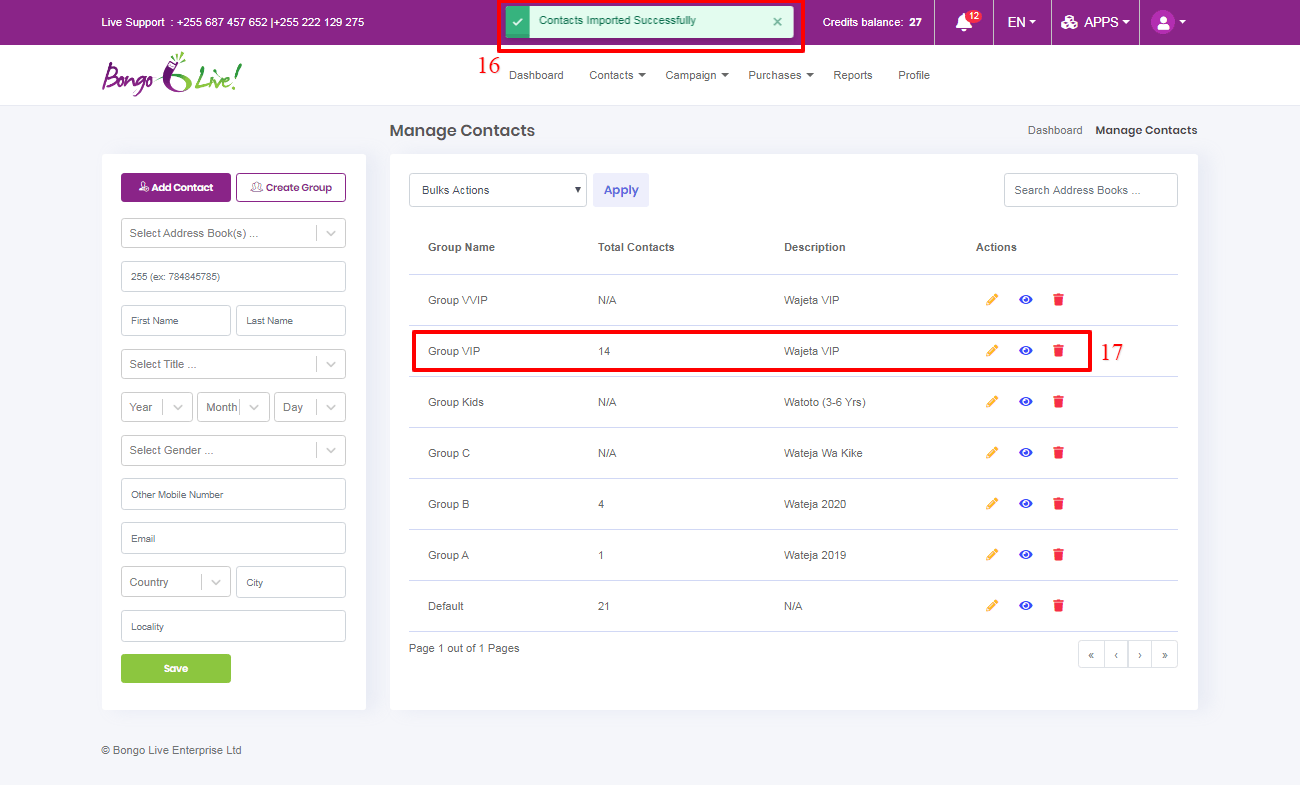 Here is a quick walk through video to show you how to import contacts
Import Contacts - Under this tab, you will be able to upload multiple contacts from a saved file from your laptop or computer. To import contacts, follow the steps below:
1. Click on "Contacts" on the top menu on your dashboard
2. Select "Import Contacts" from the drop down menu
3. Click the "Upload" icon to select the file with contacts details you want to import
The files can be in the following formats; comma-separated values(.csv) and excel 2007 (.xlsx)
In each mentioned file type, make sure that all data is sorted neatly in separate columns. i.e. all mobile numbers are in one column (type in the numbers in the format 255782… i.e. include the country prefix for better results), all first names in another column and so on. sequence of columns does not matter

The following information/details is what can be uploaded into each column: Mobile Number (required), Title, First Name, Last Name, Email, Mobile Number 2, Gender, Date of Birth, Area, City, Country, Optional One, Optional Two
4. Once the selected file with contact details is uploaded, you will be shown a preview of the file. Confirm if it's the correct file before proceeding
5. Click (YES) to use the first row as headers for the uploaded file
6. Click the "Next" button to proceed
7. Select the title for each column to match the details on the file you uploaded
8. When done, click the "Next" button
9. If you want to create a new group to add imported contacts, add a name for the new address group
10. Next, add a description of the new address group you want to create
11. When done, click the "Add Group" button
12. Select from your list of address groups if you want to add the imported contacts into an existing group
13. When done, click the "Next" button
14. Confirm the contact details from the uploaded file
15. When done, click the "Import" button
16. Once done, you will receive a notification alert "Contacts Imported Successfully"
17. You can see the imported file of contacts which will be saved in your list of address books