How A Sub-Account Can Make A Purchase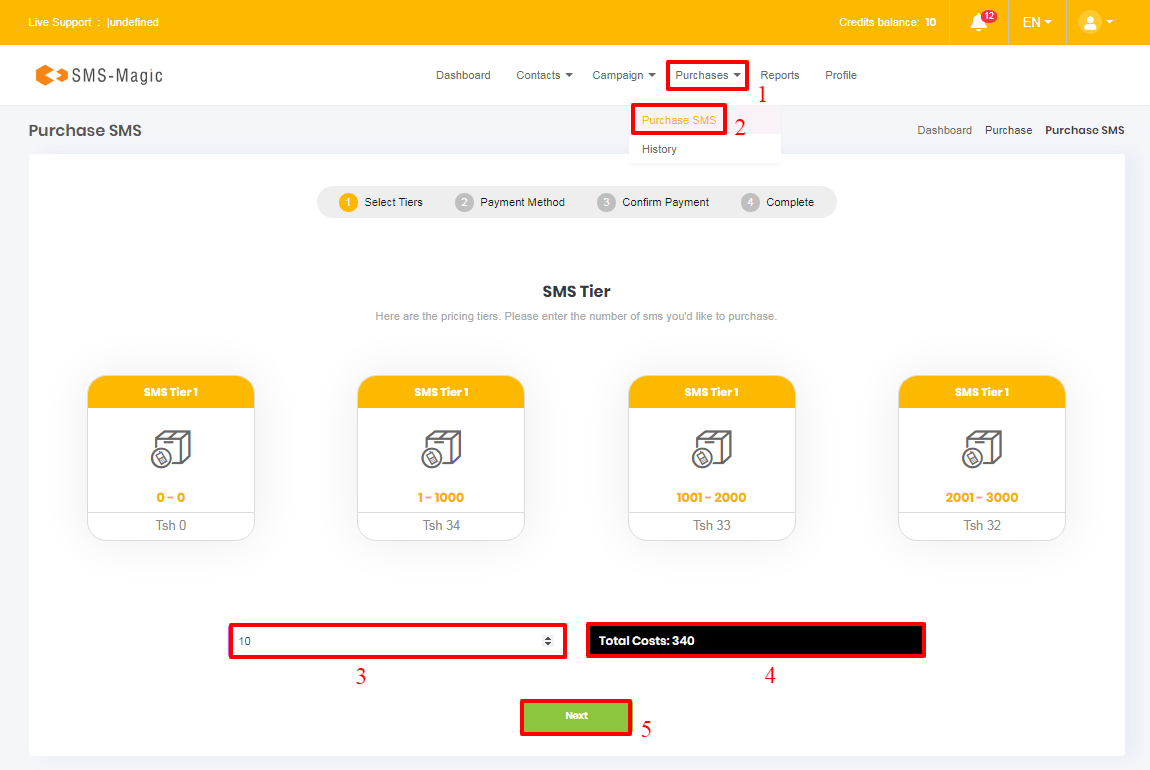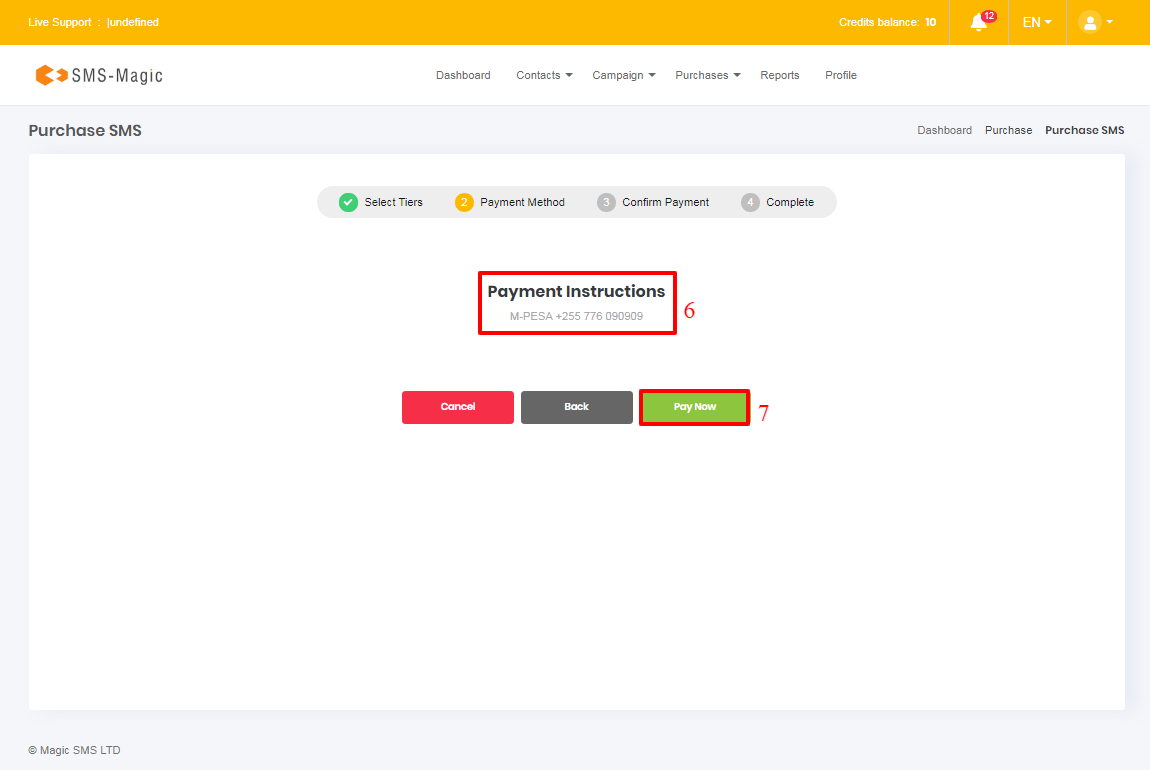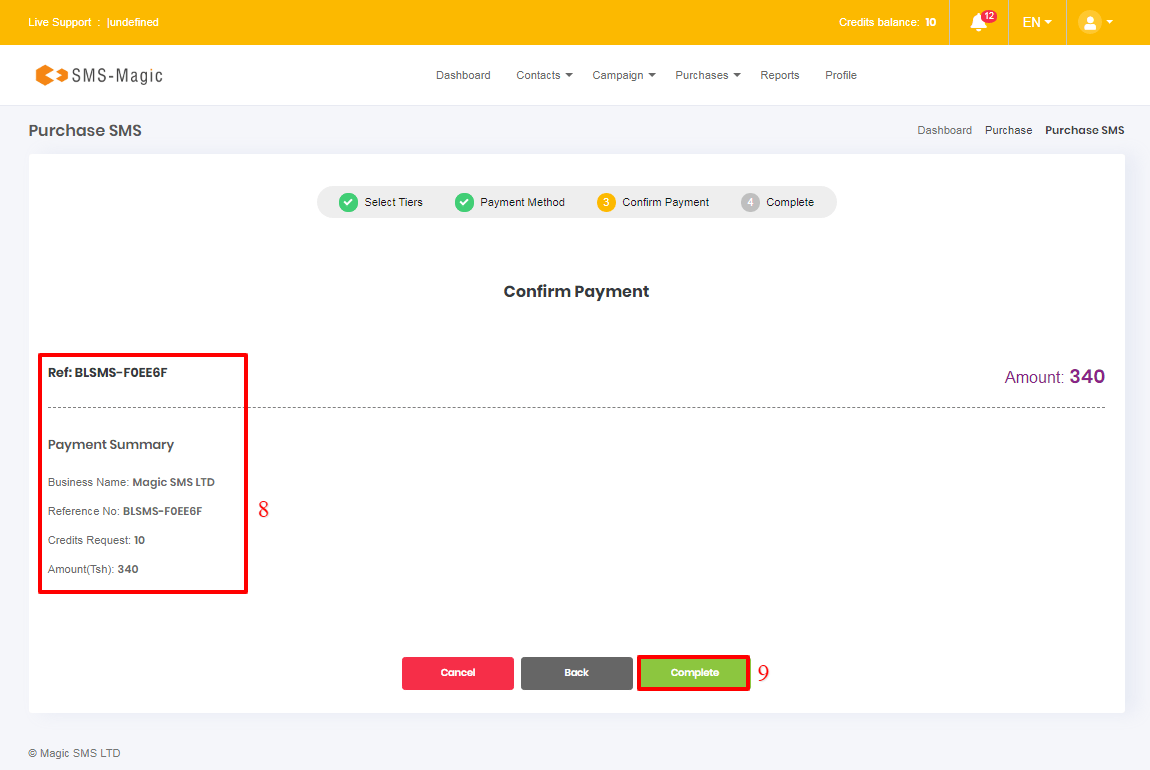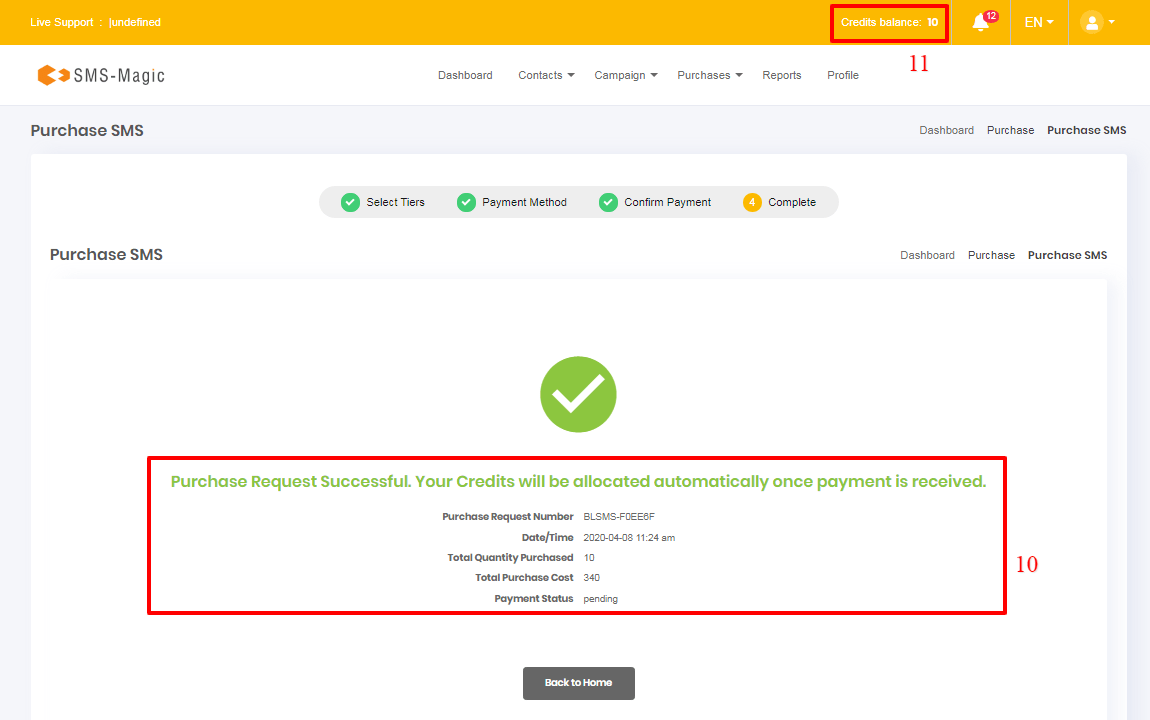 A sub-account can login into their account and make a purchase to request to get SMS credits added into their account.  To make the purchase, the sub-account can follow the steps below;
Go to "Purchase" on the main menu on the dash board

Select "Purchase SMS' on the drop down menu

Enter the number of SMS credit you want to purchase

The system will automatically calculate the rate of the requested number of SMS and show the total costs.

Click 'Next' to make your purchase request

As per payment options and instructions provided by the reseller, the sub-account can proceed to make the payment

When done, click the "Pay Now" button

You will also see the "Payment Summary" with detailed information about your SMS purchase. Confirm if the payment summary is correct before you complete your SMS purchase process.

You will receive a confirmation message "Purchase Request Successful" and SMS credits will be added to your account automatically upon receiving your payment by our account team at the Bongo Live office.

Refresh your account and you will see the added SMS credits in your account at the top of your dashboard under "Credit Balance"
You can repeat the same steps and procedure for all other means of payments available on our SMS communication platform