How to add a single contact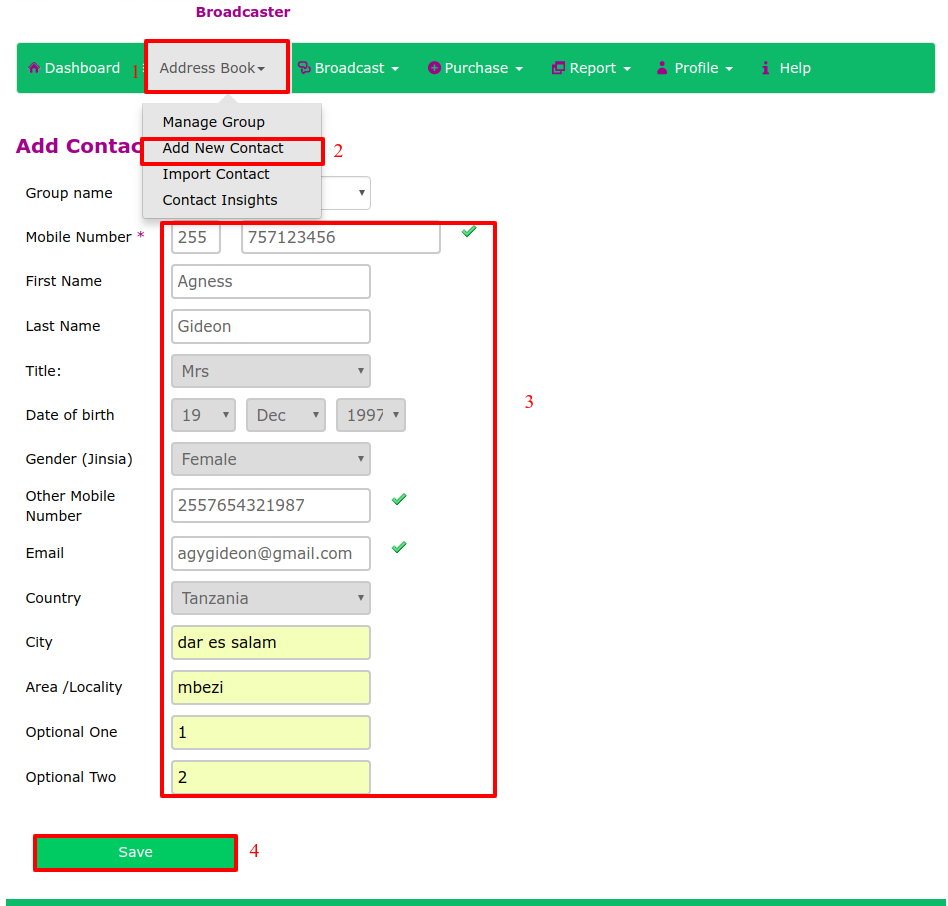 To add new contact(s)go to the main menu and click "address book".

Select "Add New Contact" from the drop down menu on the Address book tab.

Fill in the boxes with the required information. Only mobile number is mandatory. Remember to add a country code for the mobile number, firstname, lastname, date of birth, country, gender, another number, email, city, area.. etc as shown below

When done click save.

then after step (4) you will get a notification "contact added successfully".