CHATBOTS - EFFICIENT | PERSONALIZED | SCALABLE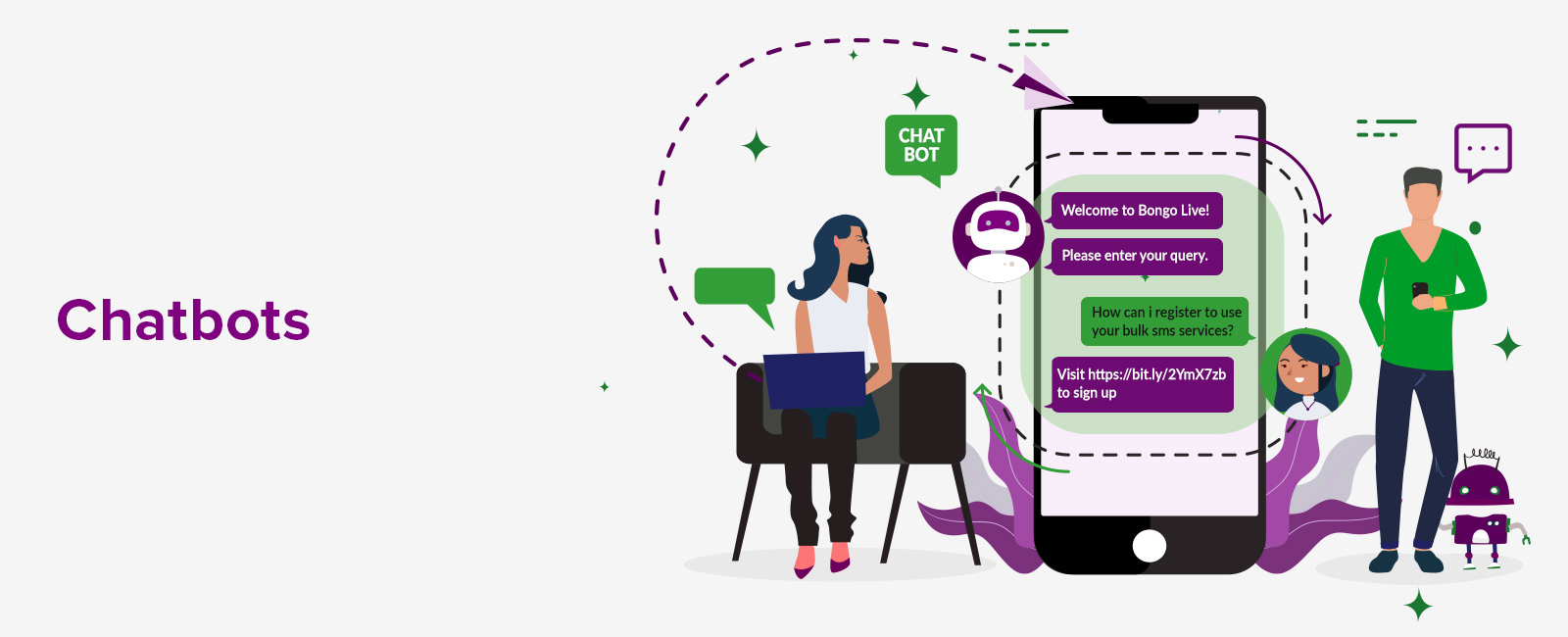 Intelligent Mobile Interaction with Your Customers
The ability to reach customers directly on their mobile phones has always been a key reason brands and organizations started using SMS and other mobile channels. With the advent of WhatsApp and Facebook Messenger there is an opportunity to have richer engagement and interaction via the mobile. These virtual chabots imitate human conversations for solving various tasks are becoming increasingly in demand. They can range from basic information lookup services such as a price check to intelligent conversational tools such as a hotel concierge service.
Bongo Live has developed a unique chatbot model that combines one or more channels (SMS, WhatsApp & Facebook Messenger) to maximize reach as well as allow for interaction with and without network. This takes your traditional two SMS service to a whole new level by adding intelligence and richer content (images, video, web links).
Chatbots can be used for many purposes. Some examples include:
Product and price lookup for brands and stores
Automating basic customer support on your Facebook page or website
Lottery, raffle and voting for brand campaigns or competitions
Customer surveys and feedback
READY TO GET STARTED
Contact us to learn more about chatbots and understand your requirements.